Training information
WHY TRAINING ON SAFE WORKING ON E-VEHICLES ADVANCED
You are an automotive technician and want to be able to work safely on e-vehicles. You do this according to the safety standard NEN 9140. This standard specifies which people are allowed to work on an e-vehicle, what training or instruction you must have and how you work safely.
If you want to carry out safe maintenance, repairs and diagnosis on the HV system, you must be designated as a Professional Person (ev-VP). With this instruction, you are responsible for checking the de-energized state of the HV system. For example, repairs can be safely carried out on parts of this HV system, with exception of the HV battery.
During this one-day training you will learn how to take measurements safely and where to be sure that the HV system is safe to work on by you or your colleague who has been sufficiently instructed (ev-VOP). The operation of an HV system is also discussed in more detail and you learn to make basic diagnoses. After you have followed this training with sufficient results, your employer can appoint you as an ev-professional person (ev-VP) according to NEN 9140.
HOW IS THE TRAINING STRUCTURED?
In preparation for the training day, you will study an e-learning. You wiil spend about 1.5 hours.
For the practice training you visit Innovam for a whole day. We provide a nice lunch.
The e-learning is concluded with a knowledge test which you must pass before you come to the practice day. You will practice as much as possible, under the guidance of our experienced trainer. During the practice day you can of course ask questions, and you will learn from the other participants and the trainer.
WHAT DO I LEARN DURING THE TRAINING
In the training we cover the following topics. You will learn:
carry out maintenance, repairs and easy diagnostics on EV components and systems;
de-energize the HV system in accordance with the manufacturer's instructions;
check the de-energized state of the HV system;
determine the safety of your own workplace;
determine the safety of an e-vehicle, in relation to the work to be carried out on, with or near the e-vehicle;
know the charging protocol for external charging of e-vehicles.
WHAT ABOUT EXAM AND CERTIFICATION?
The training prepares you for the exam 'NEN 9140 Prfessional Person'. This theory exam of 20 questions is administered by IBKI immediately after the training. The RAI Association and BOVAG endorse the importance of this exam.
If the result is satisfactory, you will receive the IBKI certificate, with recognition from the RAI association and BOVAG. With this certificate you can be designated by your employer as ev-Professional Person (ev-VP) according to NEN 9140.
DO I NEED PRIOR KNOWLEDGE?
You have followed the training Safe working on e-vehicles basis (ev-VOP NEN 9140) or a similar training and can also demonstrate this. Basic knowledge of securing e-vehicles and some experience with them is mandatory in order to be able to participate properly and safely in this training.
Impression of the training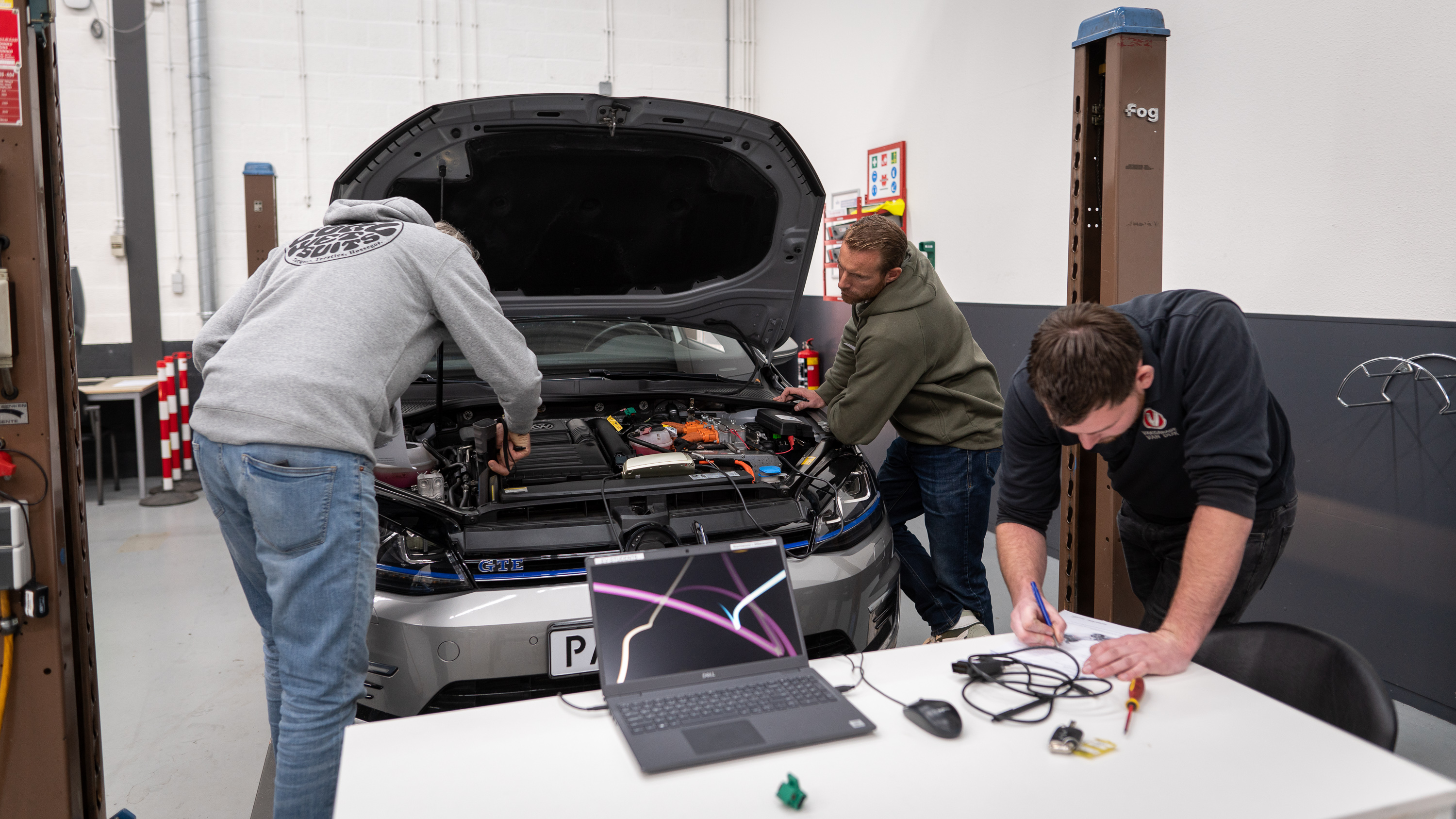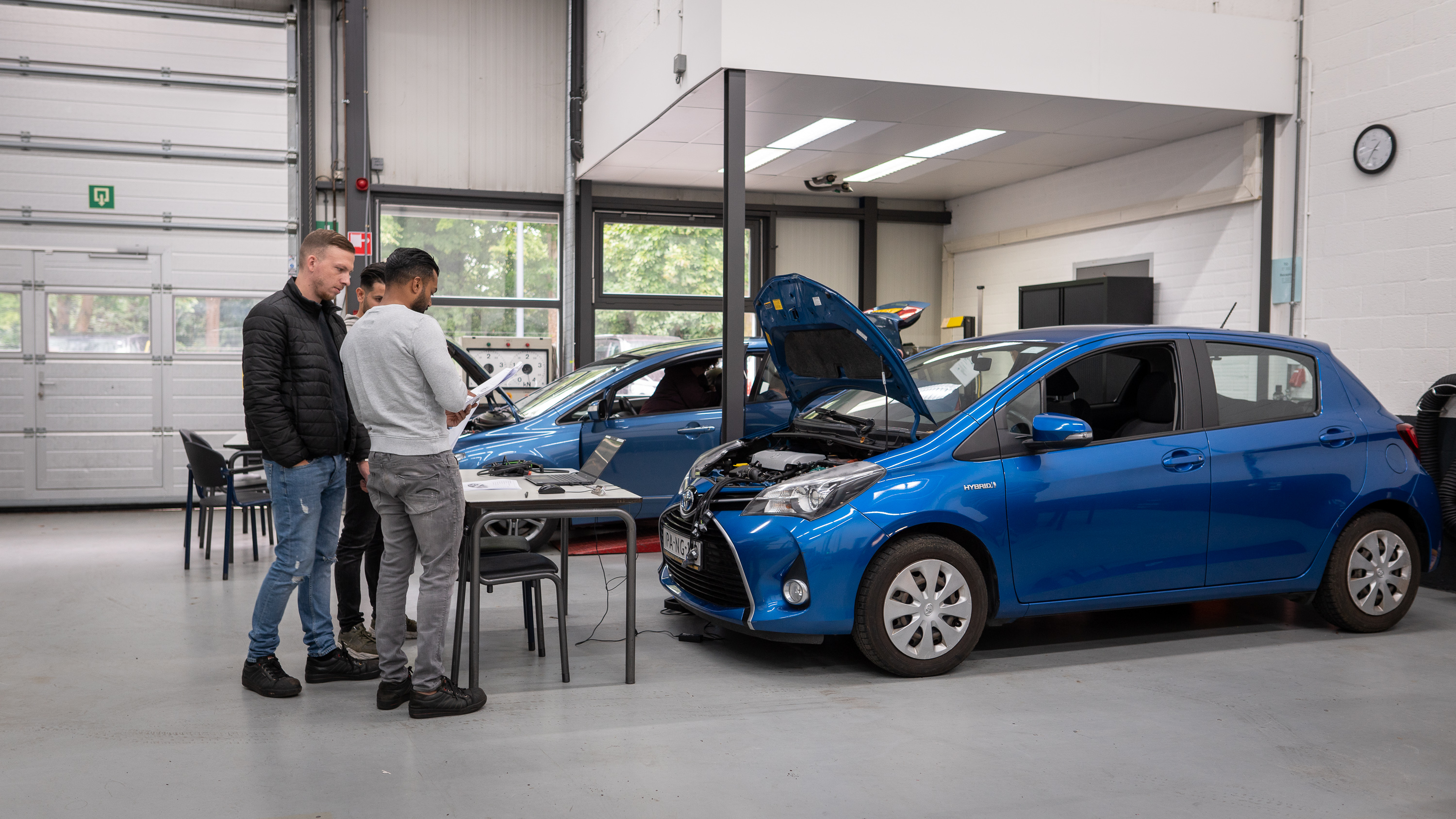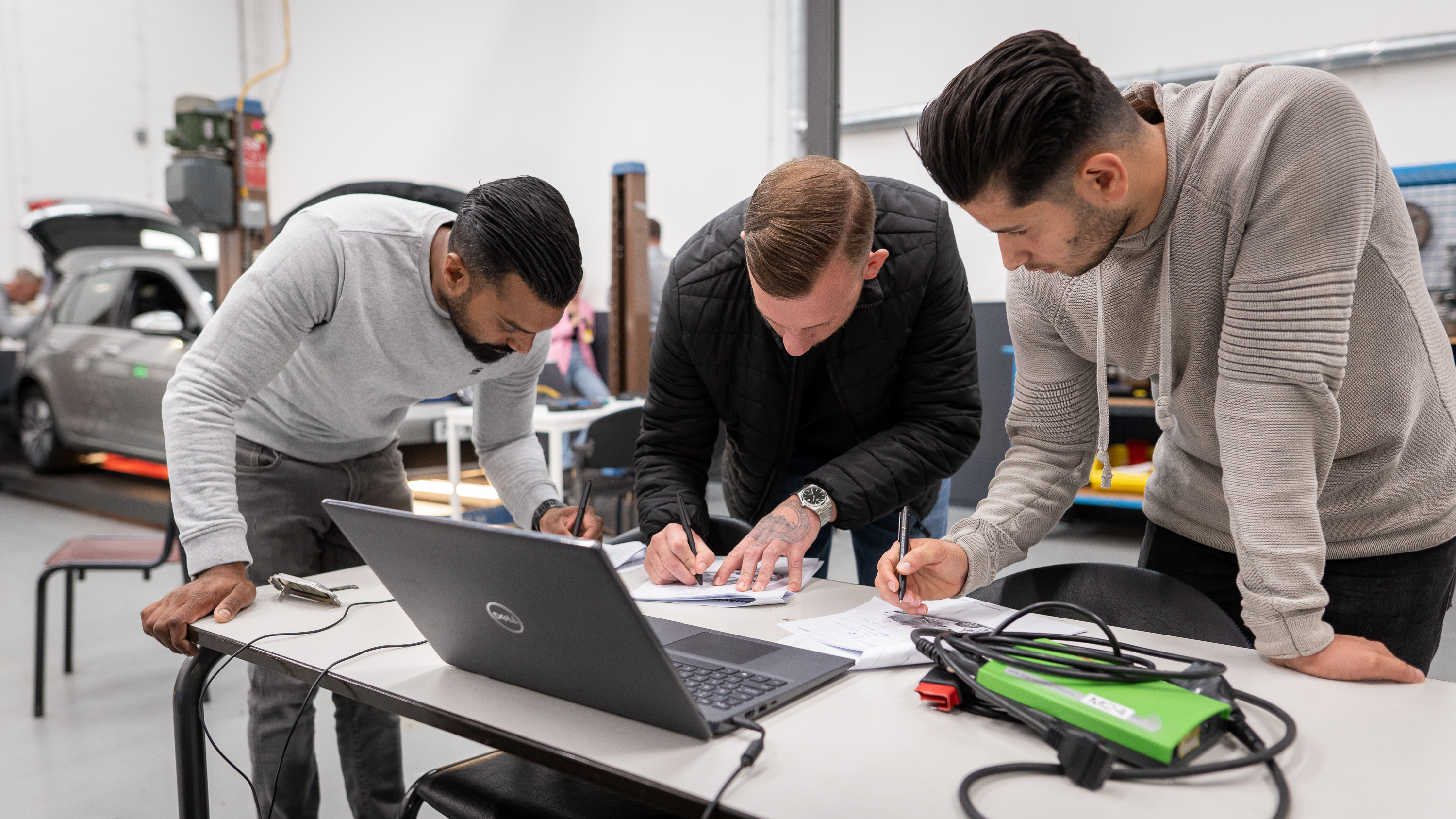 More information and order
Are you interested in this training, or do you have a question. Then please contact us. Fill in the form below.